CURBSIDE & Resumed Shipping!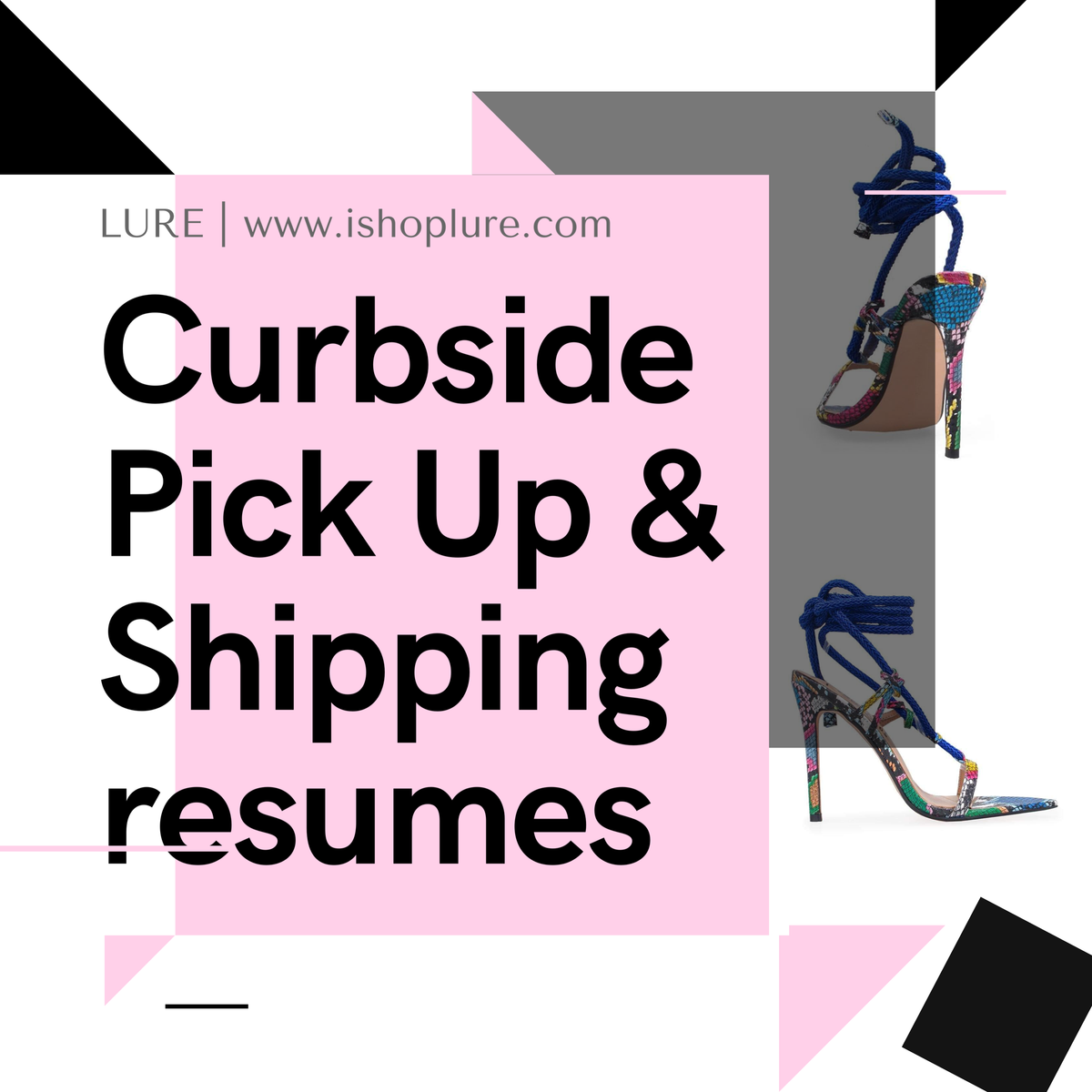 Long Story short... We're Back! 
Tuesday, Thursday and Saturday only curbside by appointment only. 
How to Curbside:
1. Place your order online
2. Select Curbside pick up
3. Text the store your order number and which date and time you'd like to come and pick up (Tuesday, Thursday & Saturday only from 12pm-2pm)
How to online:
1. https://www.ishoplure.com
2. Select which piece you think you'll look fab in and add it to cart
3. If you have questions hit us in live time to inquire about sizes and availability. 
4. Select payment method: Credit/Debit, PayPal, Apple Pay, Google Pay, After Pay, Or Layaway
5. Select Shipping: (Enjoy free shipping due to Covid-19)
6. Don't forget your custom fashionable 100% cotton mask you will need it. 
7. Checkout and boom we will handle the rest